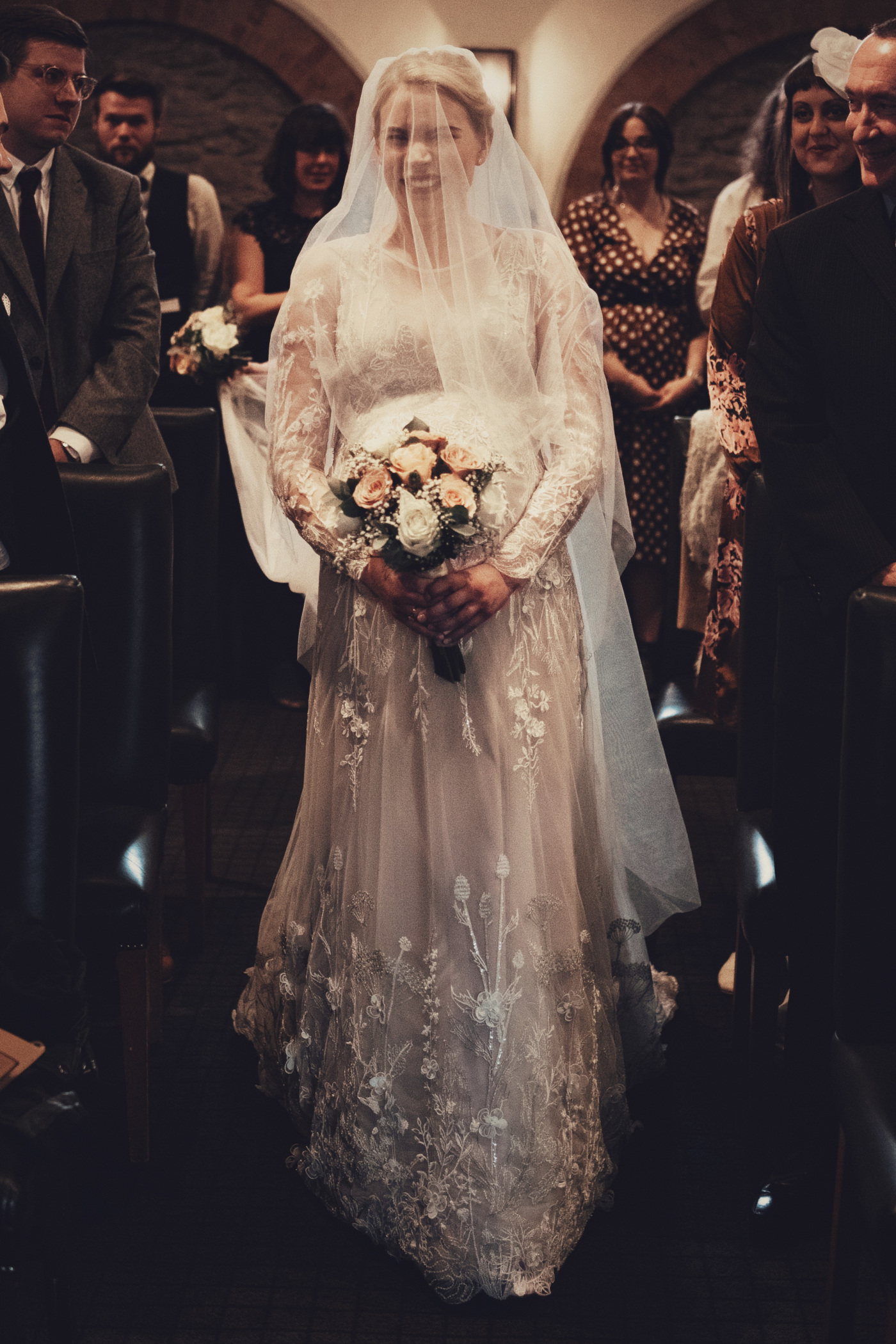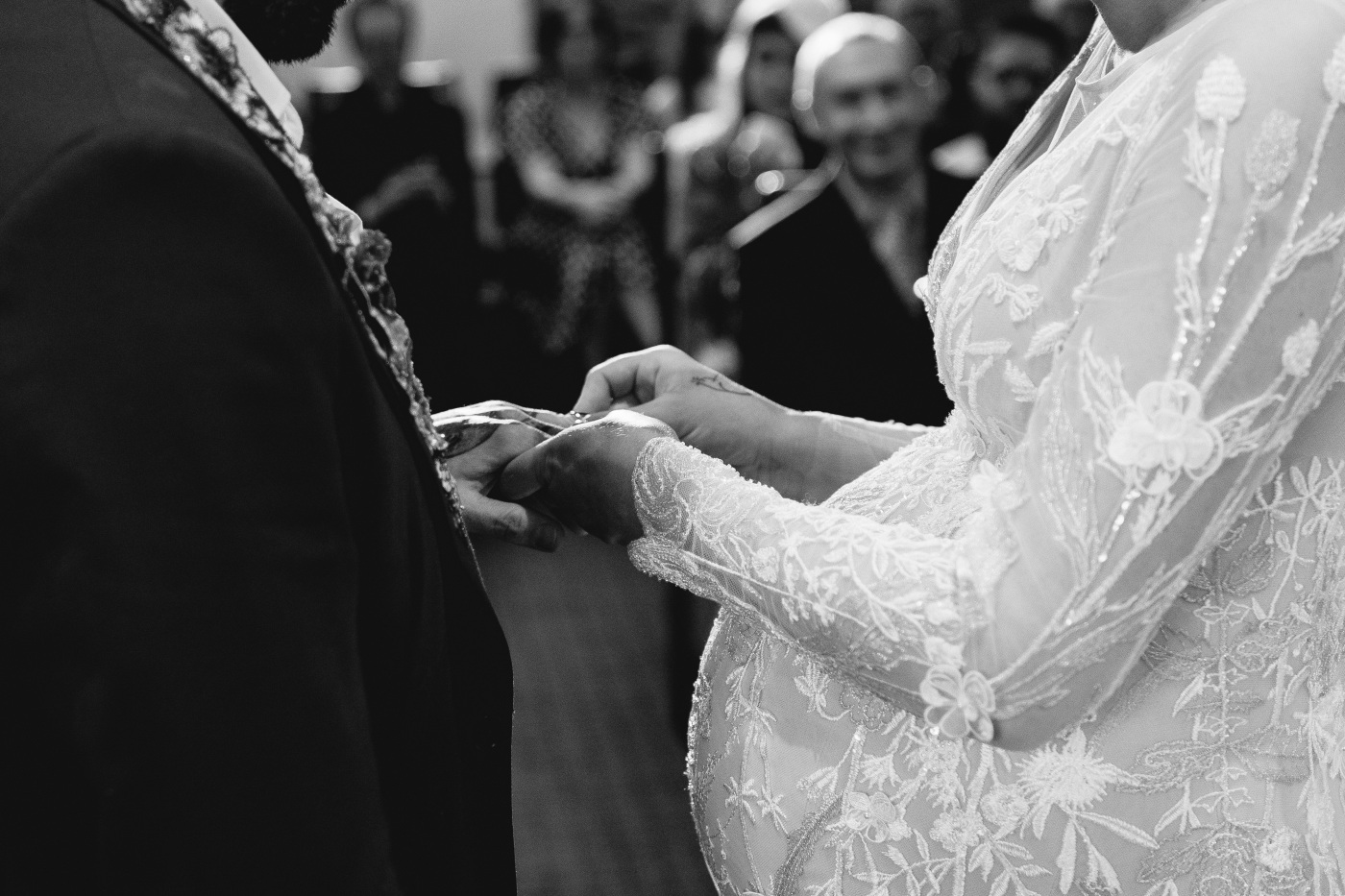 2018 08 23
IDLES WEDDING - Beth Talbot
Planning and making a dress for someone who will be 37 weeks pregnant on her wedding day brings a variety of challenges.

How big and what shape will she be? How close to the wedding should we book the fittings? The dress we designed would require a lot of fine hand stitching, which cannot be rushed and takes a long time to do, we have to leave the work until as late as possible but we have to make sure we're not still stitching that lace the night before the wedding! But that's the technical stuff, what about designing a dress for someone who will be so much larger than their usual size and so much rounder than their usual shape, and still make them feel their most beautiful?
Beth knew she wanted lace, so we trawled through the florals, the fuddy-duddy lace curtain styles, all the cute stuff and then we found The One, the most beautiful design depicting a wild hedgerow with cow parsley and thistles, Beth and I both immediately fell in love with it.
We decided that backing it in ivory might make Beth feel big, so we went on a mission to find the perfect pink silk crepe, to keep the dress feeling delicate, and give an illusion of nudeness especially on the shoulders and back. Finding the right pink is all about the brides complexion, and again, when you find it you know instantly.
Beth also needed comfortable shoes, she found a pair but hated how bridal and boring they were so we dyed them pink and made some pink leather lips smoking leather and rhinestone cigarettes. Hey presto, completely transformed!
And finally the veil, I just can't resist a veil, the magical layer of mist that makes the bride look like a dream.